The Memo: 13 Mar—19 Mar 2023
This week's The Memo summarises various security issues, ranging from counterterrorism operations, ICC war crimes arrest warrant to submarine deals for the week of March 13—March 20, 2023.

Densus 88 arrested five individuals believed to be part of the JI terrorist network in Central Sulawesi province.
The NCRPO detained alleged ASG member Muktar Yusop Maani in connection with the 2002 Jehovah's Witnesses abduction.
Six ASG and seven BIFF members surrendered, and security forces uncovered abandoned houses containing weapons and explosives after a pro-IS Maute Group attack.
The ICC judges have issued arrest warrant for Putin over war crimes in Ukraine.
Wagner Group plans to recruit 30,000 new fighters by mid-May.
The trilateral AUKUS partnership, involving Australia, the UK, and the US, announced a plan for Australia to acquire conventionally-armed, nuclear-powered submarines.
In brief:
Counterterrorism operations in Indonesia and the Philippines:
The Indonesian counterterrorism unit, Densus 88, apprehended five individuals suspected of being members of the Jemaah Islamiyah (JI) terrorist organisation in Central Sulawesi province while conducting anti-terrorism search in Sigi District and Palu City (Fig. 1). In addition to the arrests, the unit seized an array of items, including books, documents, and weapons.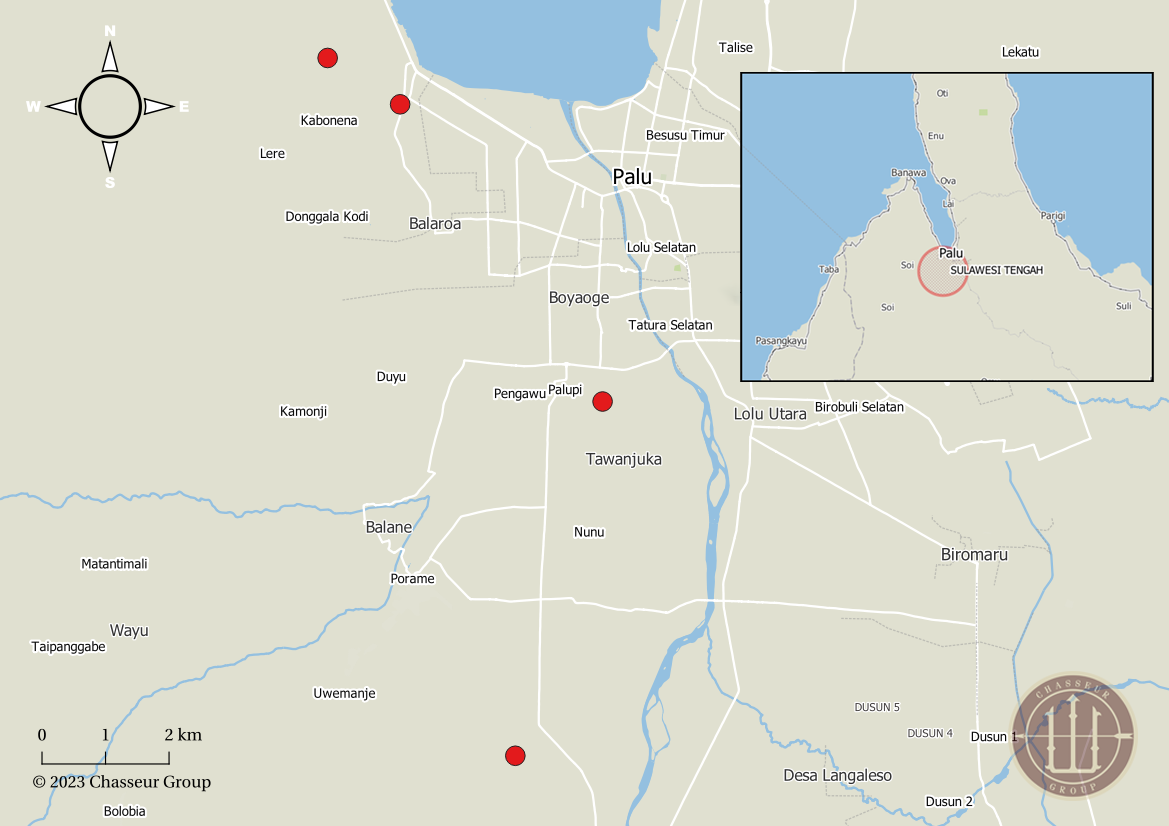 In Manila, Philippines, the National Capital Region Police Office (NCRPO) arrested Muktar Yusop Maani, an alleged member of the Abu Sayyaf Group (ASG). Authorities detained him on charges of kidnapping for ransom and serious illegal detention in connection with the 2002 abduction of six Jehovah's Witnesses members.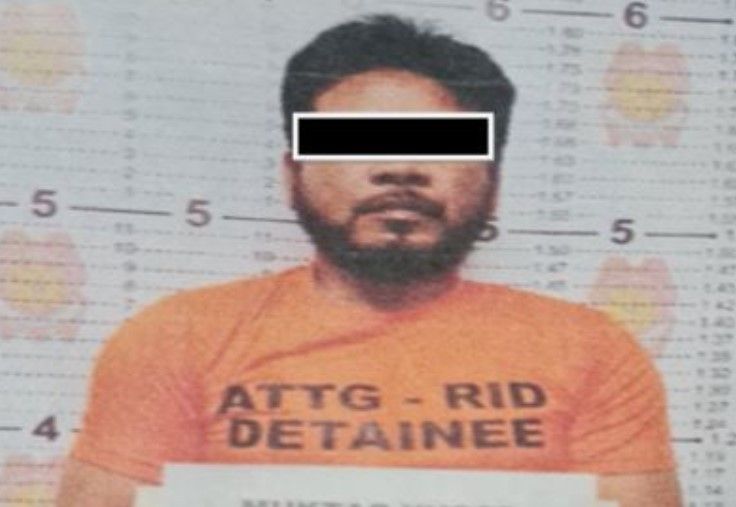 In Sulu and Maguindanao del Sur (Fig. 3, in purple), six ASG and seven Bangsamoro Islamic Freedom Fighters (BIFF) members surrendered to the 32nd Infantry Battalion, turning over a variety of weapons. Meanwhile, in Maguindanao del Norte (in maroon), security forces uncovered several abandoned houses filled with high-powered firearms and explosives while searching for potential hostile presence. This discovery follows an ambush by pro-Islamic State Maute Group members in a neighbouring province, which led to the death of a Marine sergeant and injuries to three others.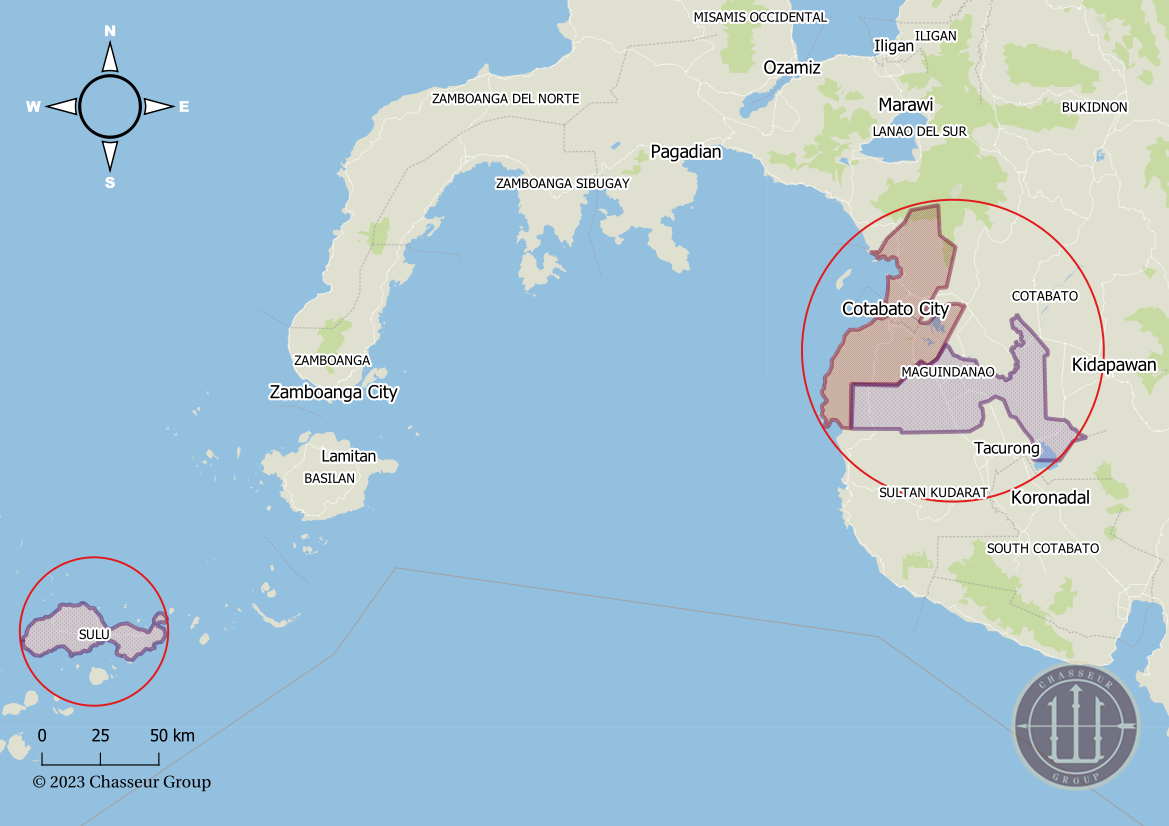 Updates on the Russia/Ukraine conflict:
The International Criminal Court (ICC) has issued arrest warrants for Russian President Vladimir Putin and Russia's Children's Rights Commissioner, Maria Lvova-Belova, due to alleged war crimes in Ukraine, specifically the illegal deportation of children from Ukraine to Russia. Moscow has refuted the accusations and considers the warrants meaningless, given the ICC has no authority to arrest individuals and can only exercise jurisdiction within its member nations, which does not include Russia. Although it is improbable that Putin or Lvova-Belova will be brought to trial at The Hague, these warrants may impose limitations on Putin's global travel to any ICC member states and generate discomfort for the Kremlin.
Yevgeny Prigozhin, founder of Russia's Wagner mercenary group, has set a goal of recruiting 30,000 new fighters by mid-May, and boasts daily recruitment rates of 500-800 people across 42 Russian cities. In reality, his political ambitions may be at risk due to the group experiencing substantial losses in the latest battle for Bakhmut. Analysts suggest that Prigozhin's recent statements regarding Ukrainian forces planning five counteroffensives might be an attempt to justify Wagner's inability to secure Bakhmut, framing opportunistic attacks on nearby settlements as strategic preparations. His statements may also indicate that he anticipates Russian forces to lose the démarche and be forced to adopt a defensive stance.
Other matters of geopolitical interest related to national security and defense:
The US, UK, and Australia have unveiled a plan to develop a conventionally-armed, nuclear-powered submarine (SSN) capability for Australia under the AUKUS trilateral security pact. The SSN-AUKUS submarine, combining British design and technology from all three countries, will be built in both Australia and the UK. This initiative aims to enhance deterrence and stability in the Indo-Pacific area while upholding the highest nuclear non-proliferation standards. Beijing has strongly criticised the significant naval deal, with its foreign ministry accusing the three nations of escalating errors and risks. For Australia, this represents a major enhancement to its military capabilities as a US ally.
Please feel free to share The Deep Dive with your colleagues and we kindly invite you to consider becoming a free or paid subscriber to support our publication.